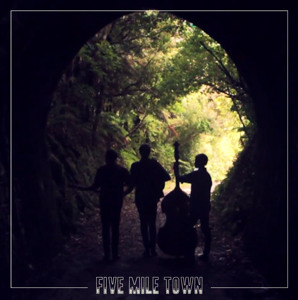 Stick with me folks, this may be one of the more confusing posts in a while. This week I'm featuring two bands -
Five Mile Town
AND
Five Mile Town
.
Five Mile Town is from New Zealand and are an incredible talented folk/rock/acoustic band that recently took first place in the teen category of the International Songwriting Competition for their song "You Would Know." Don't assume that because they are in the teen category that this is light hearted pop music, this is good, deep, intelligent music. Their self titled EP (which includes the beautiful "You Would Know") also includes "Fatal Flaw" and "Kids and Their Chemicals" which are outstanding. The whole EP deserves your attention and it's 5 great songs. You can listen to the whole EP here:
http://fivemiletownband.com/music/
Five Mile Town - the US edition - is a Pop Punk band out of California that knows how to have fun. Their latest album, Resolution, is really good full of rock anthems and even some softer more sensitive (some might say "emo") songs as well. There's a lot of great stuff going on here and if you like this style of music please give them a listen. You can stream the whole album here:
http://fivemiletownus.bandcamp.com/
Two VERY different bands from two countries on opposite sides of the world, but both really good and both worth of being this week's featured band(s)!
Have a great week and enjoy the music!
Ira